Controller KPI Dashboard with the most important P&L and Balance Sheet KPIs
Download the Excel file and watch my video lectures to learn how to create a KPI Dashboard!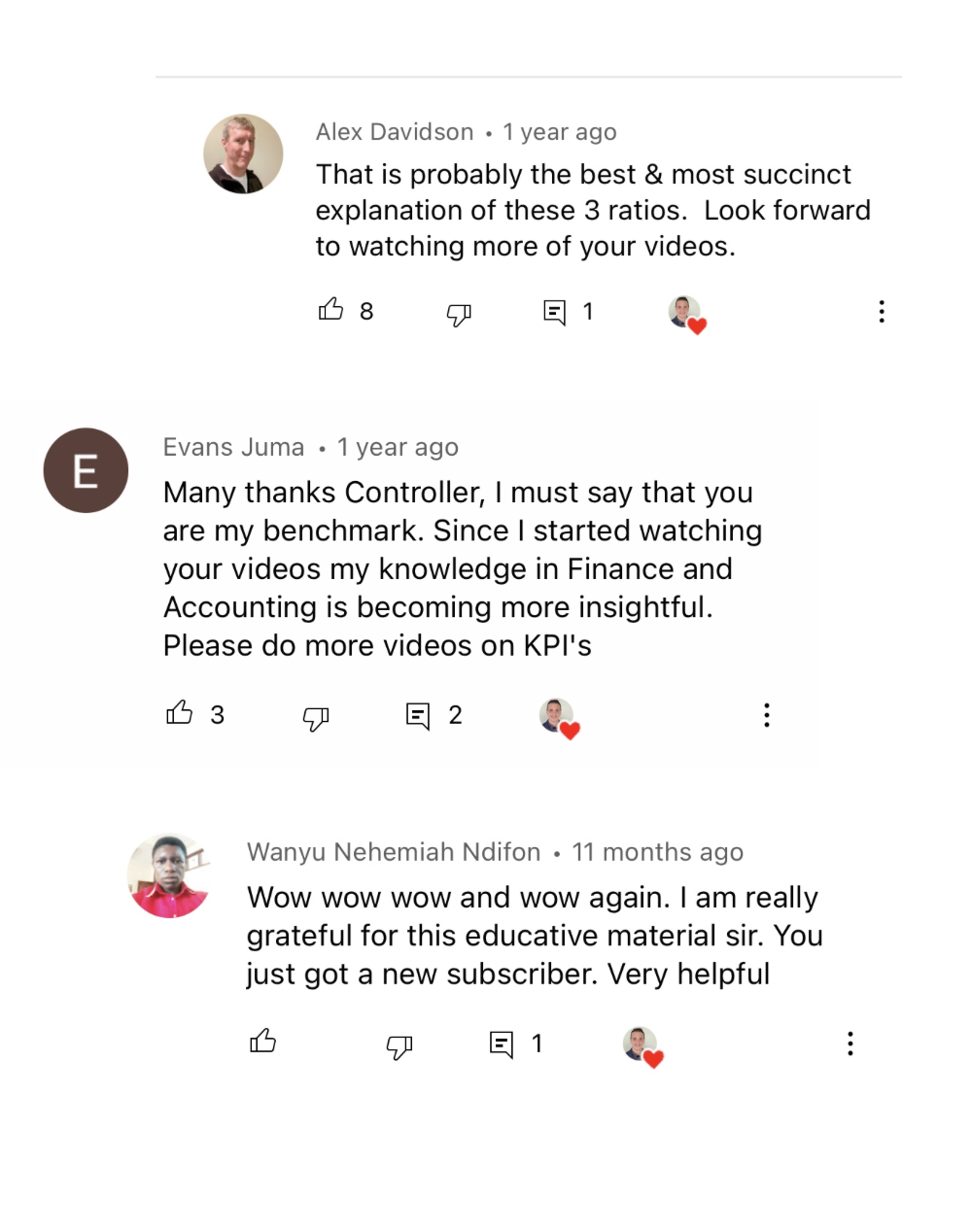 Download The Controller's Dashboard KPI Excel file - $300 value
55 Minutes of Bite-sized Lectures on how to Update, Modify and Troubleshoot the Dashboard $100 value
Bonus🔥Balance Sheet KPI PDF Cheat sheet $20 value
Free Future Updates To The Excel File
Unlimited Access To All Future Video Lectures
Total Value $420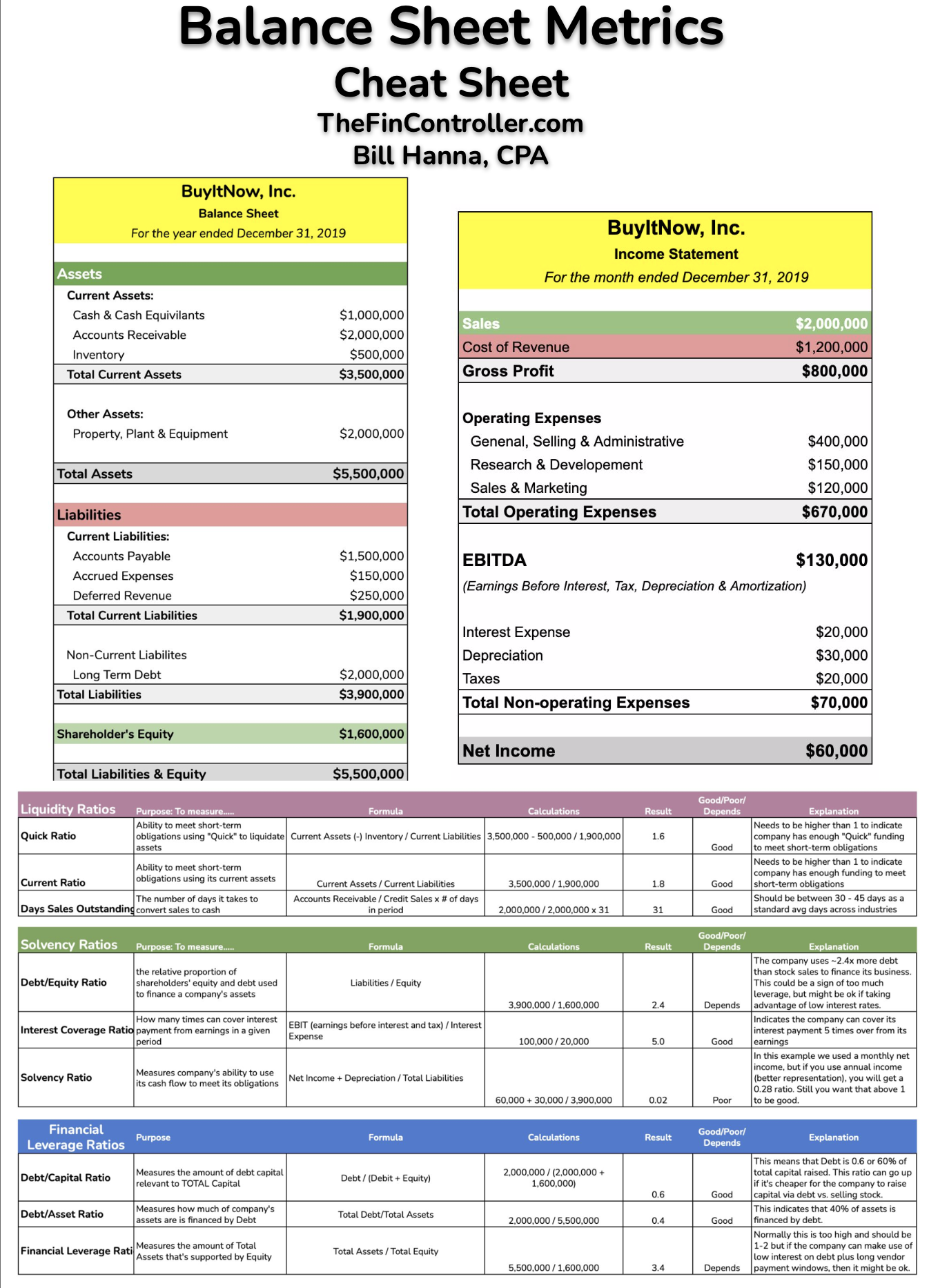 This 1-page PDF is an awesome summary of balance sheet solvency, liquidity, and leverage ratios. All definitions, formulas, and calculations included.